PROFESSIONALWORKFLOW AUTOMATION SPECIALISTS
Today's business climate demands your business work efficiently and effectively.

Carey Unlimited provides workflow automation services that allow your company to automate business processes to maintain peak levels of performance and productivity.
Pre-Configured Workflows
Custom Designed Workflows
Reporting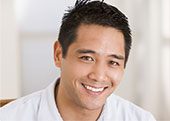 Our mission and business philosophy is simple. We listen and take note of your needs, define our role, and visualize the solutions. This process allows us to implement flexible and effective processes and conquer ever-evolving challenges in business and communications.

Staying ahead of the curve is the key to success in today's business world. We make sure to keep our eye on changes and elevations in technology, as that is what keeps us current and your company competitive.
Effective Operating Principles
Our automation specialists excel in designing, testing, deploying, and maintaining business workflow processes. From IT Help Desk and Change Management to Customer Complaints and Facilities Management, we can handle all your work-flow needs.